Company Profile
Mantri Metallics is a Private Limited company established in July of 1995 under the Company's Act, 1956. MMPL's primary line of business is production and distribution of auto parts primarily to OEMs. MMPL caters to a diversified segment viz.; heavy commercial vehicles, light commercial vehicles, tractors, passenger cars and non-automotive components for diesel engines and engineering products. MMPL has a production capacity of 37,200 MT of machined iron castings manufacturing over 200 different types of parts across 3 manufacturing facilities viz., 2 units located at Shiroli & Kagal in Kolhapur, Maharashtra and 1 unit located at Pantnagar in Rudrapur, Uttarakhand. MMPL has an integrated facility with all under one roof – foundry, machining, painting & sub-assembly. MMPL is one of the few companies in the sector which has full-fledged paint shop. MMPL is ISO 9001:2008; ISO TS16949:2009 and ISO 14001:2009 certified. The Company supplies its products to more than 25 customer locations domestically and more than 15 customers internationally with over 99% of its total revenues coming from OEMs. Exports turnover exceeds 40% of total turnover of the Company. Currently, the Company exports to North America, Brazil, Mexico, Germany, Italy, France, Sweden, UK and South Africa. Marketing offices in Mumbai, Pune, New Delhi, Chennai, Coimbatore as well as a representative office in Chicago, USA. Further, the Company has warehouses in USA, Germany and UK for supply on JIT basis.
Vision
We shall operate to become a world class foundry to provide fully finished components to meet with customers delight. We shall be a vibrant organization where trust, team work, innovation and human values are promoted.
Overview
Inception and History
1972,Founder Purushottam Mantri started trading in Foundry raw material. In 1996 foundry was started
Inception and History
1972,Founder Purushottam Mantri started trading in Foundry raw material. In 1996 foundry was started
Industry
Indian metal foundry sector with focus on :
Components for HCVs, LCVs, Tractors and passenger cars (diversified segment focus)
Non-automotive components for diesel engines and engineering products
Manufacturing Infrastructure
4 manufacturing facilities (3 in Kolhapur region, Maharashtra and 1 at Uttarakhand)
Non-automotive components for diesel engines and engineering products
Casting capacity – 46,200 tonnes per annum; projected to increase to – 76,200 tonnes per annum by 2017
Machine shops with more than 120 CNC, VMC, HMC and state of art inspection facilities
Total workforce – 2,100
Strengths
Key Differentiators
Strong customer service
Significantly high historical growth (CAGR ~ 25% in last 2007 to 2012) on account of capacity expansion and development of new products & customers as a part of management strategy
Projected to grow – 20% CAGR in next 4-5 years period based on existing products & customers
Qualified & experienced management – efficiently executed high growth even under economic slowdown period
All under one roof – Foundry, Machining, Painting and sub assembly
Key Financial Numbers
FY 2012-13: Turnover – 2790 MINR (46 Million$ ) Growth – flat
FY 2013-14: Turnover – 2470 MINR (42 Million$ ) Growth – -9%
Mr. Purushottam Kanhaiyalal Mantri – Chairman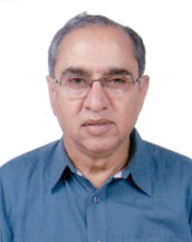 He is the main founder of MMPL. He came to Kolhapur way back in 1976 and started his business as foundry raw material supplier (coke, coal, scrap, sand and other chemicals). Started as fresher and without any family support, he got recognition as quality supplier in many foundries in and around Kolhapur region. After 20 years of experience as supplier, Mr. Purushottam Mantri decided to try his hands at manufacturing and in 1996; he decided to set up a foundry in the name of MMPL at MIDC, Shiroli with a small capacity of 2000 MTPA. Mr. Purushottam Mantri has wide experience in raw material sourcing as well as marketing. He has been instrumental in bringing the company to this level with his son Mr. Prasad Mantri.
Mr. Prasad Purushottam Mantri - Managing Director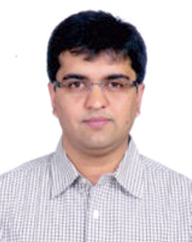 Graduated in Chemical Engineering from Mumbai University in 2000. He joined MMPL in the capacity of Director. MMPL was running a small foundry at Shiroli when he joined the company. Having seen the potential of the business, he gradually expanded the company's foundry capacities to over 50000 tonnes from 2000 tonnes within a span of 10 years. He has been instrumental in conceiving and implementation of projects. He has decided that MMPL should be an Auto Component supplier and not just remain the foundry and with that perspective, he decided to set up the matching machining capacities in order to offer fully machined components to its OE suppliers. Mr. Prasad Mantri has brought the first Sinto Flask Less Moulding line in Kagal in 2008 and thereafter the industry followed suit. Also he has been instrumental in development of its products as sub-assemblies thereby generating values for the customers as well as MMPL. He has single handedly developed the Export Market of the company and in last 7 years, the company has been exporting its products to the extent of Rs.100 Crores from practically nil exports. He shares very good rapport with all his clients, which includes world-renowned players in the CV segment, Tractors segment and also non-automotive side. With his vision, the company grew to the present size and established itself as quality supplier with all its clients. He has good understanding of Human Resources and Finance.
Debenture Trustees - IDBI Trusteeship Services Limited
Tel: (91) (22) 40807016
Asian Building, Ground Floor,
17, R. Kamani Marg, Ballard Estate,
Mumbai – 400 001.
Website: http://www.idbitrustee.com